Delete a user profile in Windows 10
Press Win + R hotkeys on the keyboard. The Run dialog will appear on the screen. Type the following into the text box and press Enter.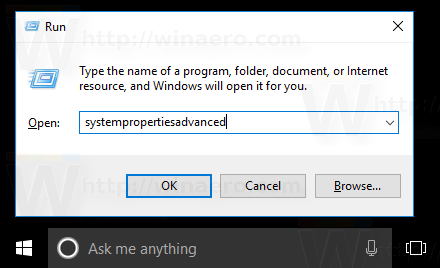 Type SystemPropertiesAdvanced and press enter again.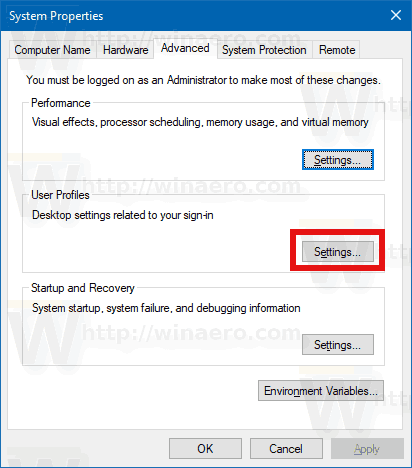 Advanced System Properties will open. There, click on the Settings button in the User Profiles section.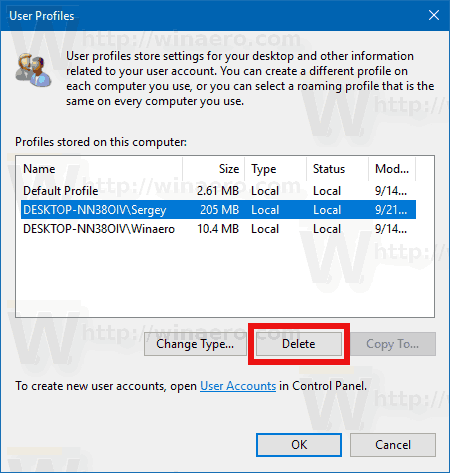 In the User Profiles window, select the profile of the user account and click the Delete button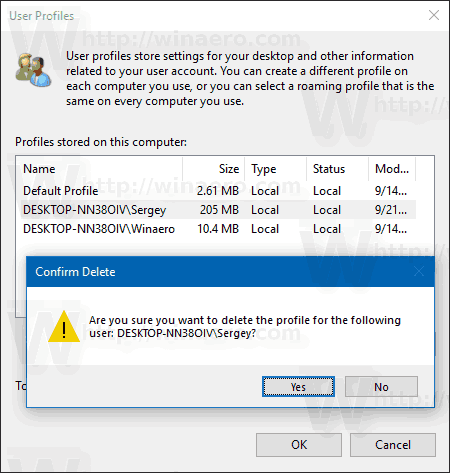 Confirm the request, and the profile of the user account will now be deleted.
The next time the user signs in, his or her profile will be re-created automatically, with all the default options and settings.